The former Mayor of Accra has made significant progress at getting members of the U.S-based National Black Masters of Business Administration Association (NBMBAA), a network of astute business professionals, to partner local and foreign investors in Ghana to secure profitable business deals and create jobs.
Currently, a six-member business delegation, led by NBMBAA President and CEO, Dr Jesse Tyson, is in Ghana to get first-hand knowledge about the business climate and to identify viable sectors for investment.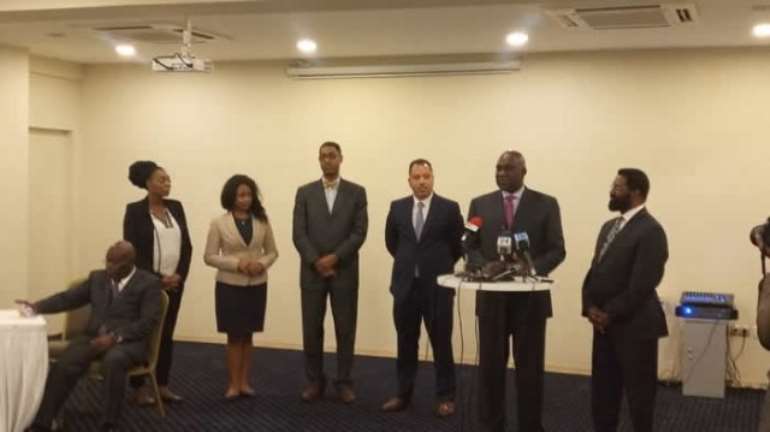 At a short press event to outdoor the business delegation, Mr Vanderpuije said although his party, the National Democratic Congress (NDC) is not power, the desire to secure a win-win deal for Ghana's economy and the investors remains the overriding objective.
"I don't think it is about whether you are in power or not...government is a continuous process; I am a Member of Parliament and I am a member of the Youth of Sports Committee so I am concerned about the youth.
"I took them [six-member delegation] to the Regional Minister and we also had an appointment with the Minister for Trade..." he said.
In February 2018 when about 125 investors arrive in Ghana from the United States, they will be introduced to the relevant government agencies, Mr Vanderpuije said to buttress the point that the appropriate processes will be followed for best results.
"When they come we will take them to the Presidency, we will take them to other government officials so that we can jaw-jaw and see how we can help our country, I want to help my country. When the dust settles it is about Ghana, our beloved country," the former Mayor said.
Although a budget for the investment initiated was not stated, Dr Jesse Tyson suggests it could be quite huge.
"The reason we don't have a budget is because the individuals we are bringing are the ones who will have to go out and procure the resources to do the investments and it will depend on what projects [they] see and say 'I will really want to invest in that project, I want to know about it and I am going to find the money to invest in it'," he explains.
However, sanitation, hospitality, technology, agriculture and manufacturing remain high on the list of potential sectors for the investment drive.
Background
In September this year, the NBMBAA, invited Mr Vanderpuije to a conference in Philadelphia for a presentation on Ghana's business potential to members of the Association.
After the presentation, the business association expressed significant interest in investing in Ghana.
The six-member delegation currently in the country is the outcome of the former Mayor's sterling presentation on Ghana viable business environment.